Description
Great Fan at a Bargain Price –  Last Few To Clear!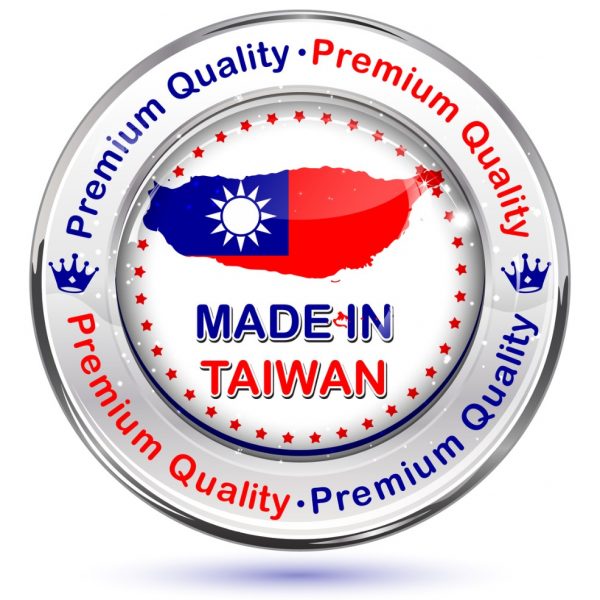 You really can't go wrong with this fan.  The Star is a contemporary and stylish fan which comes with a 10-year motor warranty and light kit (that is optional to use).  It is flush hugger-style mounting suitable for low ceilings and very quiet operation.   It is ideal for small rooms where a large fan would be overwhelming.  It is one of the few still made in Taiwan (where the best quality ceiling fans are made) and looks very classy with the frosted glass shade and the pictures do not do this model justice. I was surprised at just how nice this fan was when I put one up. The video is of one that I recently put into the bedroom of a relative which gets damp very easily making his asthma worst. The fan keeps the air flowing and the room nice and dry which he is delighted with.
Most attic or loft bedrooms and upstairs offices get very hot in the summer and can really benefit from a ceiling fan even if they have large dormer skylight windows. The fan will draw in the cool fresh air in the evening and night making the bricks cool so the room is comfortable both at night and for the next hot day.
Star is an Israeli brand (and also the Israeli Hunter distributor) that has been around for over 50 years and have been sold in many other countries.  It is the no 1 ceiling fan brand in Israel selling over 250,000 units per year and was also very popular in England in the 1980's due to its great quality, style and value. After a gap of a few years we took over the distribution in the UK in 2009 and this has proven to be a popular and very reliable brand.
Features & Benefits: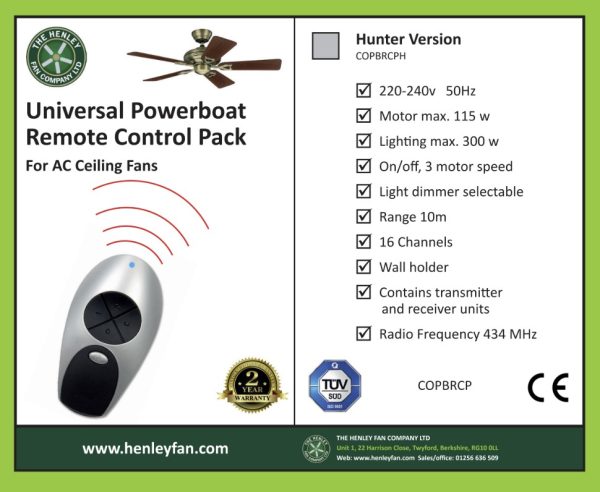 – 42″/107cm diameter (36″/92cm sold out)
– Finishes: Titanium with reversible silver grey/marble blades and white with reversible bleached oak/white blades
– 4 blades
– Pull chain operation
– 220V-50HZ
– Designed for smaller rooms
– Designed for low ceilings as flush mount
– Drop rod mounting option – We have 24″ and 36″ drop rods in stock
– 3 speeds
– Airflow – For 42″ blade 11,600 m3/h = 6,825cfm, for the 36″ blade 9,350 m3/h =5,500cfm
– Reverse function for winter heat savings
– Includes Light Fixture (2 x standard E27 for the larger fan)
– Can be used with or without the Light kit
– Add a remote control – use Henley Fan Powerboat only – see link below
– Add a wall control, use Casa ST4 – see link below
– Standard mounting position only
– Weight small fan 7kg, larger fan 8kg
– Power use of fan 55w plus light
– High speed 250 RPM
– 10 Year limited motor warranty
Note: These fans are all brand new but a few of the boxes are a bit tatty and some are missing the English installation manual.  Please just print off a manual from here: