Description
Waste Force – The Most Powerful Food Disposal Unit on the Market
Waste Force will dispose of just about any food waste.  It lives up to it's name by delivering an amazing torque power that's will make light work of just about any food waste including things that are not allowed in many disposers such as poultry bones, coffee grinds and fruit stones.
The WF-200 model is our more powerful model and has a 3/4 hp (560 watt) 100% copper-wound motor with strong permanent magnets that create an unmatched force to grind away virtually anything.   It has many invaluable features such as built-in safety air-switch, EZ mount attachment, power overload protector and reset switch, cast stainless steel super strong impellers, balanced turntable, thick insulation etc.  It has an instant elevated start speed of 4,000 RPM which provides a huge burst of torque to completely eliminate jams, no need for a jam-wrench like Insinkerator and many other brands!   The WF-200 is suitable for most households of 2 or more persons or if you are a single person doing lots of entertaining.
10 Year Motor Warranty – Lifetime Chamber Corrosion Warranty
The Waste Force WF-200 is built to last and is the only disposer on the market to offer an amazingly long 10-year warranty on the motor and a lifetime warranty on the chamber against leaking.  Most of our competitors offer only 1-2 years which is totally inadequate when you consider the tough job that they have to do.  The market leader Insinkerator offers a miserly 1 year on its cheaper units and a maximum of 5 years on its flagship model The Evolution. We do get a lot of customers who have had other brand units that packed up or started leaking after 2-3 years which seems to be a weak point.
The WF-200 is a bit wider than the very slim WF-100 unit (although still smaller than the very bulky and badly designed Insinkerator units which use weak induction magnets) so do make sure that there is sufficient space under your sink before purchase. The safety air switch comes built in to the unit, you simply need to mount the air button and push-fit the air tube to connect it.
Waste Force Gives You More Value
Waste Force is The Henley Fan Company's own brand that we started selling 8 years ago.  We fully researched the market and what was needed to set a very high specification for our customers.  It is made by a Chinese manufacturer, who has been making waste disposers for large brands for over 25 years and currently who make over 500,000 units per year. We only sell these direct and not through distributors, resellers or other middle-men and so most of the money you pay goes on the product itself and not the supply chain.  This gives you a much higher quality, better value product without any hidden cost-cutting of important features.
Continuous Operation – Makes Clearing Up a Breeze!
The WF-200 will grind away any waste from your kitchen including items that most disposers struggle with such as egg-shells, pineapple skins, coffee grinds, fruit stones and poultry bones. It makes clearing up a breeze. During preparation just wash all the peelings and husks into the unit, turn on the tap and flush away in seconds.  After you finish eating just rinse all your plates so that the leftovers, bones and all just get ground up in seconds prior to loading them into the dishwasher. It's continuous operation means no stopping and starting just keep going until all the waste food is gone.  The only things that can't be disposed of are string, metal and plastic.
No More Smelly Waste Hanging Around
Why put up with rotting smelly waste food on your kitchen work surfaces in a stupid ridiculous caddy?  You wouldn't put your toilet waste on your kitchen surfaces!  Or almost as bad, why put it into your outside bins where it can wait 1,2,3 or even 4 weeks in some parts of the country until it is collected?  Here the rotting food will attract all sorts of vermin including rats and foxes as well as insects and flies along with their concomitant diseases.  Why put up with such unnecessary health hazards in your home or doorstep when there is a perfect low-cost solution at hand?
A Green Solution – Waste is Recycled into Electricity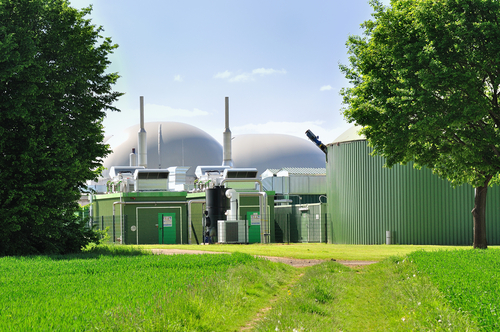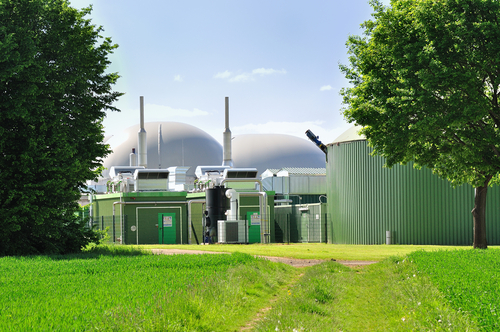 The waste food once ground up is flushed down into the kitchen waste pipe and then on to the sewer system.  When it reaches the sewage treatment works the water companies treat it along with the other sewage waste and then put it into biological anaerobic digestors.  Here it is broken down into completely safe by-products including methane which is used to generate electricity which gets fed into the national grid.  Approximately 90% of the UK's sewage works do this.  Compare this with the current alternative which is to use refuse lorries to drive the waste to a landfill where it is just dumped untreated and eventually over many years breaks down again to give methane which is not captured but which pollutes the atmosphere contributing to global warming – methane gives 300 times more warming than carbon dioxide.
Features & Benefits
Compare our many features with what the competition offers.  We offer unbeatable value with such a high quality unit at such an affordable price:
– 3/4 hp/560 W Motor power – To deliver fantastic grinding power to eat waste many others don't.
– Large 1 litre chamber – To process food quicker.
– Thick SoundSure insulation – To reduce running noise to be even quieter.
– 10 year Motor Warranty – We stand behind our product which is built to last to give you peace-of-mind.
– Lifetime corrosion warranty – On the chamber.  This is the biggest cause of failures in WDU's and prevented by a glass-filled nylon liner.
– Direct current permanent magnet motor– To deliver a huge starting torque which is 4 x the grinding power of ISE's Evolution.
– 4,000 rpm elevated start speed – To prevent jams and eat items that other brand units don't.
– Compact size – Smaller chamber means less space needed or for tight spaces.
– Dual cast stainless steel swivel impellers – Corrosion proof and one of the toughest materials known, as used in ship impellers.
– Balanced stainless steel turntable – To prevent vibrations.
– Grinding Ring – Stainless steel, sharp for life.
– Grinding Chamber:  – Corrosion proof glass filled polyester
– Neoprene motor seal bearings – With lifetime lubrication to ensure long and reliable service.
– Power overload safety damage protector – In case of metal accidentally being dropped in and causing a jam.
– Continuous flow operation – Keep running it until you have finished.  No need to stop and start.
– 100% Copper wound motor – For better conductance, less wasted energy and more reliability than a cheap aluminium/copper mix.
– Reset button at front – Once the metal object that jammed is cleared to easily reset the unit.
– Removable rubber splash guard – For easy cleaning.
– EZ Easy Mount Connector – For quick and easy installation that stays leak-proof, not the cheap fiddley 3-bolt one.
– Built-in safety air-switch – To ensure your safety these keep electricity well away from water.
– Wall on/off switch option – Can also operate this way if preferred.
– Standard outlet/sink hole – 3.5″/9 cm quicker fitting as no need for special adapters.
– Septic tanks – Safe to use
– Dishwasher inlet connector – To dispose of any waste coming from the dishwasher
– Includes – 90° Bend x 1 1⁄2″ BSP thread for connection to trap, air-switch actuator button and BEAB UK plug.
– Shipping weight – 8.5kg
For further measurements please download the Datasheet below.   Free APC courier next-day delivery to mainland UK.  For further info please visit the Waste Force website.
Waste Disposer Marketing Myths
Multiple grinding chambers – These are pushed as giving a finer grind by non-DC based motors that struggle to do the job.  The much higher torque generated by our higher speed DC permanent magnet motors with pure copper wire means a perfect grinding job is done instantly in just one chamber saving valuable space under your sink.
Silver/bio odour shields – These are marketed to reduce or eliminate bad smells and add hygiene.  They are an unnecessary gimmick that simply adds cost since a WDU should never smell if it is plumbed in correctly with a P-trap and no hot grease is poured down it.  Additionally, the design of our units is for them to be self-cleaning from the constant flushing with water and smooth flow through it.  If you ever encounter any odour then simply throw some ice-cubes in which should clear off any biomass or grease that might be festering!  Egg-shells work a treat too.  Ensure that you take the splash guard out weekly and rinse off any debris attached to the underside of it. The only time in 15 years that mine had a smell I took the P-trap off from under the unit and it was half-blocked with accumulated fat.  Once I had cleaned that the odour disappeared. So do ensure any fat from pans is well dissolved with lots of washing-up liquid before putting it down the unit.
All waste disposal units are all basically the same – This is certainly not the case!  In our extensive research to set the specifications for the Waste Force units we found many features and aspects that are different and can be skimped on for a cheaper shorter-lasting product.  Apart from the massive difference in the induction motors with their much inferior torque and jams we came across many other things such as cast stainless steel impellers that are far stronger  than the cheaper stamped ones, the use of aluminium in the wire of the windings, lack of overload protectors, air-switches, little or no sound insulation, thinner chamber with no corrosion resistant lining etc. We have avoided wasting money on gimmicks and not skimped on what we consider important essential elements to create a decent, long-lasting reliable product.
McAlpine P-Trap Fitting
When fitting under the sink you can usually add to an existing configuration using the recommended McAlpine ASC10 adjustable P trap.  McAlpine is the best manufacturer of waste pipe fittings in the UK and uses a double barrelled connection to avoid leaks and provide great rigidity which is very useful for WDU's that need to be sturdily mounted.  See separate listing below to purchase this.
Installation
Important: Please ensure that you download the air-switch installation instructions below as they are not included in the box especially if you wish to use the mains on/off switch instead of the air switch.
Waste Force Installation Instructions
Waste Force Air Switch Installation Instructions
NB: Please remember to register your unit for the extended warranty here.