Lights for Ceiling Fans
To Light or Not To Light
A ceiling fan creates an important focus to not only the ceiling space but also to the room. Lighting is one of the most important aspects of room interior design and so careful thought should be given to getting a ceiling fan with a light – often called light kit – on. Many light kits can appear and in fact are very ugly and can extend that ugliness to the fan itself especially some of the more traditional designs. Those may look good in a traditional room but certainly not in a modern contemporary room. In a small room a light kit can make the fan look overpowering. Just because there was a light in the middle of the ceiling before it doesn't have to remain so once a ceiling fan is fitted.
Alternatives to A Ceiling Fan Light
You could use stand lamps or fit spotlights if the room is modern – this trick works well and gives plenty of flexibilty depending on the location can be used to detract or else to create more focus on the ceiling fan . See how beautiful this open plan lounge with high vaulted ceilings looks with a standard lamp, side lamps and spot-lights. The lighting and colour scheme selected by the interior designer creates a fresh modern look that makes a feature almost furniture-like of the wooden MrKen Designer ceiling fans and long drop rods.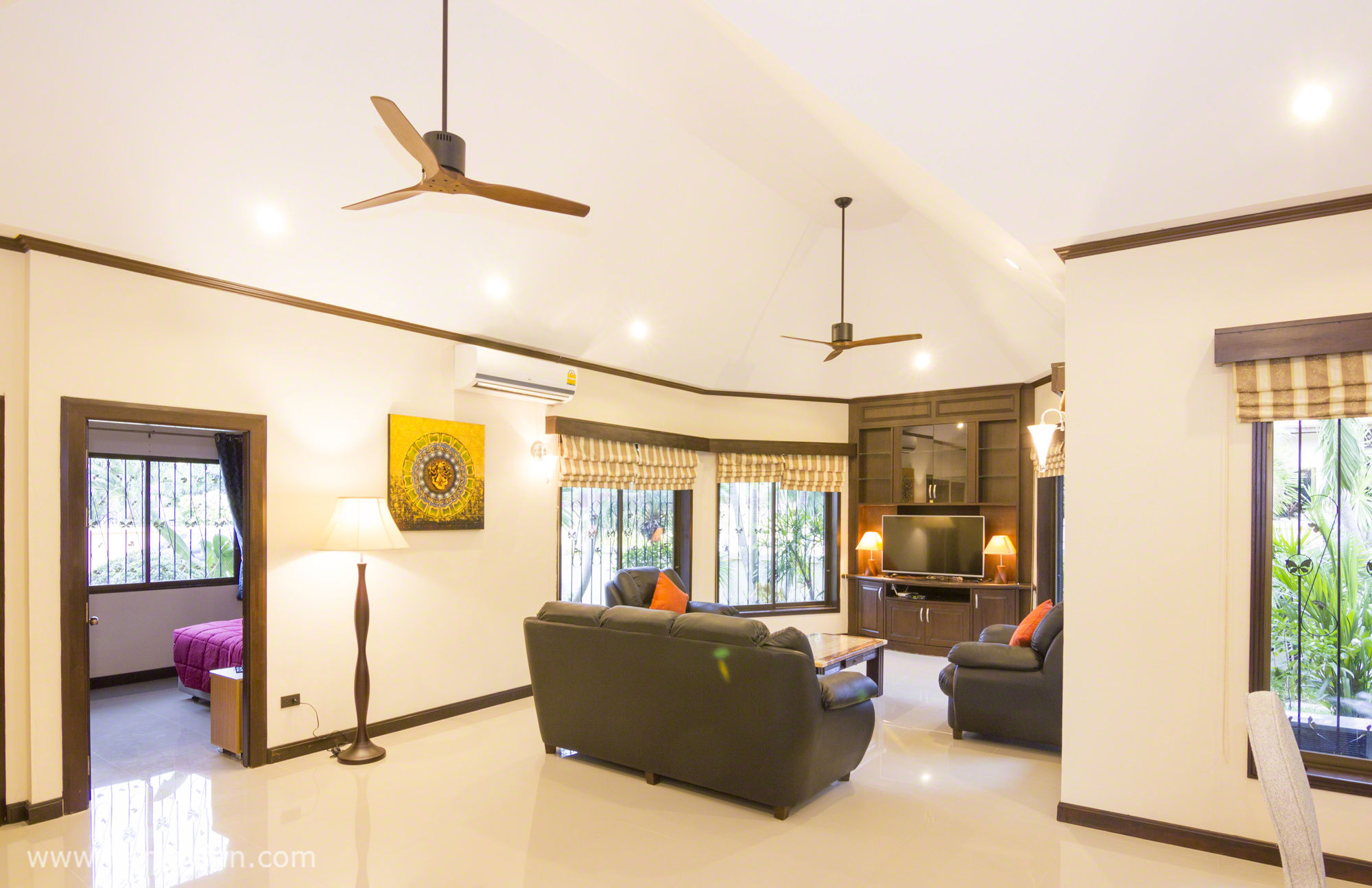 Built-in Light Kits
Some fans such as the Air Climate fusion have an optional sleek and efficient LED light kit that don't disturb the eye or draw attention to themselves – see below. With this design the bottom metal plate can be taken off and replaced by the matching kit and diffuser. A few screws and it is secured and the wiring is already there.
Ceiling Fan Light Controls & Wiring
Not all ceiling fans can take light kits.  When you pick a ceiling fan you need to check first.  A "light kit adaptable" ceiling fan gives the option of either putting a light kit on now or later if you prefer.  To control the light an additional wire (or "switched live") needs to be present and if you are using a wall control run back to that.  This switched live takes power directly to the light.  Alternatively you can use a remote hand control that has a light on/off setting.  In this instance the receiver to the control which is located in the canopy of the ceiling fan will have the switched live coming out of it that will go to the light kit.  If you are using drop or down rods then the switched live will also need to feed down that along with the normaly 3 wires ie live, neutral and earth.  It is thus quite a simple task to have a fully controllable ceiling fan light.