Ceiling Fans UK – Shop Online
Fans that are Stylish, Reliable and Silent
New Solid Wood Designer Models
Ceiling Fans Online
Ceiling fans are a great cost-effective solution for not only hot climates but also more temperate countries where air conditioning would be overkill for most of the year.  They look stylish, can provide a focus to the room and are much healthier with no drying of the eyes.
Biggest Choice
We offer the widest online choice of quality ceiling fan brands in the UK with over 70 models in 25 different finishes along with all the mounting drop rods, accessories, lights and controls. We also stock a wide range of spare parts all available to order online.
Quality Ceiling Fan Brands
We only deal in the quality end of the market supplying what we believe to be the best products from the 8 best global brands. We stock these fans in our UK warehouse and aim to provide the best backup service in the industry.
Why Buy Ceiling Fans From Us?

Complete Peace of Mind
We've been selling premium brand designer ceiling fans for almost 25 years. We only supply the best in terms of style, performance, energy efficiency and reliability. All of our fans have a Lifetime or 10 year warranty and you have 14 days to return the any items for a full refund.

Service & Backup
We deliver from our UK warehouse by next-day courier.  Our after-sales customer service is second to none with a full technical backup and spares in stock in case anything goes wrong. No drop shipping, no call centres just quick resolutions. We stand behind our brand.
Expert Help
With such a big choice our expert sales advisers will help you quickly find the best fan to fit your needs without wasting your time and money on the wrong choice or inferior products.
 Value, Trust and Service
 500 TrustPilot Reviews – 4.8☆ Ave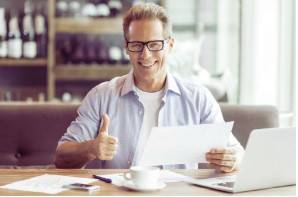 Unbeatable Value Special Offers!
We sell all of our designer ceiling fans at the lowest possible price on-line. We have lots of great offers and many of our fans come with this free Lucci designer remote control. We have very high customer scores on Trustpilot and older ones on ReviewCentre (click image to open).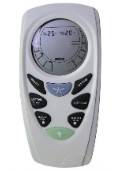 The Best Ceiling Fan Brands
The Sleep Cool bFan Bedfan
The Best Selling & New Models for 2022/23
Autumn Brand Promo – Big reductions on big brands!
The Henley Fan Difference
| | |
| --- | --- |
| ✔️ Biggest choice of 240v ceiling fans in-stock in the UK. 8 quality global brands, 70 models and 35 finishes. | ✔️ Over 500 great reviews on TrustPilot from satisfied customers. |
| ✔️ The largest range of designer ceiling fans, accessories, lighting, controls and spares in the UK. | ✔️ UK warehouse - No drop shipping and easy returns. We send anywhere within the UK, EC or Worldwide. |
| ✔️ Plenty of knowledgeable specialist advice on finding the best fan for your needs. | ✔️ We extend the manufacturer's warranty from 10 years to Lifetime. |
| ✔️ Full UK based technical support, customer backup and after-sales service. | ✔️Henley Fan own brand unique great value models from the best Taiwanese fan factories. |
| ✔️ Suppliers to top retailers such as Harrods, The Conran Shop and independent lighting shops. | ✔️ We stock unique specialist fans that nobody else sells. |
| ✔️ Great reviews in the national press. | ✔️ Supplied to many large well-known corporates. |
| ✔️ Free remote controls with most models. | ✔️ Many genuine sale bargains. |
| ✔️ No risk - The ceiling fan, drop rod and controls are guaranteed to all work together. | ✔️ Serving customers for over 24 years! |
Great Reviews – Happy Customers!
I am very pleased with my MrKen Seabird fan which I got for my bedroom which gets very stuffy at night.  It was easy to order and arrived the next day.  My electrician put it up with no problems and it is working great. The fan really is completely silent which is what I needed in my bedroom and I am getting much better sleep as a result.  Thanks Henley Fan for great products, great advice and a great service!
I bought a lovely Matthews Irene 3 hugger fan for my home office which is upstairs and gets very hot even in March.  Now I can leave it running all night with the window open and have a lovely cool office in the mornings.  It now stays cool into the mid afternoon even when it is over 30 'C outside. A great investment.
I bought one of the new Zephyr models for my conservatory and am delighted with it.  It looks a lot better than the pics, went together smoothly and works a treat.  It is much quieter than my last one and more effective too keeping our conservatory lovely and cool. Nice job Henley Fan!