Description
Beautiful Classy Simple-Style LED Ceiling Fan with Carved Solid-Wood Blades
This is one of the few small DC low-energy fans with an integrated LED light kit that we sell.  The Irene Hugger has a modern urban Scandinavian style with smooth flowing blades and sharp looking square edged tips and a touch of Art-Deco about it.  It is a hugger style ceiling fan, i.e. it has no drop rod and so is suitable for lower ceilings where a drop rod would bring the fan too low. Its appearance is rustic, yet strikingly modern with three neatly joined, solid wood carved hand-balanced blades. Its minimal profile makes it an ideal addition for a retro or Art-Deco interior design, the Irene-3H is streamlined whilst still appearing warm and natural.  It is popular for bedrooms in hotels and also restaurants and lounges.
The high quality DC motor is one of the quietest on the market (made in Taiwan where the best ceiling fans are built) so is ideal for bedrooms where any noise even of the air moving could be disturbing in the quiet of night.  It can be run on low-speed to ensure a slow gentle laminar airflow with silent movement but turned up full in the daytime when more cooling is required and the slight wind noise not noticeable.  The DC motor is also very low-energy using just 18 watts at full power for the 42″ size.
Ever popular with the Hollywood stars and fashion designers the 5-bladed version of this model has been selected by the Italian architect for GEOX's (the classy Italian shoe fashion brand) and rolled out for all it's new designer stores across Europe's capitals including London, Paris, Milan and Madrid.  The London store is in the heart of Covent Garden, just opposite the tube station on Long Acre.
The white finish is popular in period Victorian and Edwardian properties where it compliments the white ceiling, cornices and rose without taking over – see pic below of an Edwardian flat in Highgate, London.  For a more contrasting feature go for the textured bronze finish.
Features & Benefits:
– Blade size, motor and blade finish combinations – We only keep in stock in the UK the most popular combinations which are orderable here above.  See below for other sizes.*
– Blade sizes – 42″/107cm  and 52″/132cm diameter in UK stock.  60″/152cm as a special order: extra £50 on the 52″ price, can be for any motor or blade finish combination – call to order.
– Motor finishes: Textured bronze, white (black, brushed brass, brushed nickel and polished chrome available as special order extra £50 – can be any blade finish, call to order)
– Blade finishes –  Walnut, gloss white (barn wood and black as special order +£50 can be any finish motor, call to order)
– Blades – Solid wood machine-cut, hand-balanced in sets
– Power: 220V – 50HZ
– Rpm: 51 low/231 high
– Blade angle:  Twisting from 0 to 15°– Reversible DC motor with super reliable technology
– Energy efficient, ultra-quiet low-energy DC motor
– Power use: 52″ 32 watts max speed, 42″ 18 watts max speed
– Remote control: 6-speed wall-mountable with reverse for winter heat reclamation
– Constructed of cast aluminium and heavy stamped steel
– Safety & quality certification: Interlek ETL/CETL & CE
– Suitable for damp or humid location but not salt water or ocean front
– Motor made in Taiwan
– 42″/107cm airflow rates 6,970 m3/h = 4,100 cfm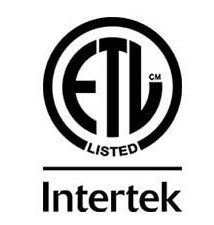 – 52″/132cm airflow rates 10,438 m3/h = 6,140 cfm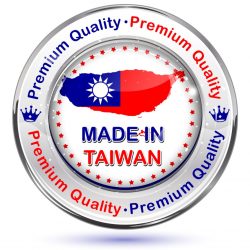 – 60″/152cm airflow rates 13,900 m3/h = 8,200 cfm
– Lifetime Warranty on motor, 1 year on remote, 3 years corrosion warranty on the body finish
– Light Kit – Integrated dimmable 16W LED warm 3,000K light with optional metal cover, 27 year use
* All other finishes and the larger 60″/152cm size are available as a special order.  This comes by air freight from the USA and take approx. 1 week. The order is not cancellable or refundable if you change your mind.  The extra cost is towards the high air freight costs.
Irene-3HLK Downloads
Click to download the instruction manual, datasheet and full Matthews catalogue.