Description
The Unique bFan Bed Fan  –  No More Broken Sleep from Night Sweats!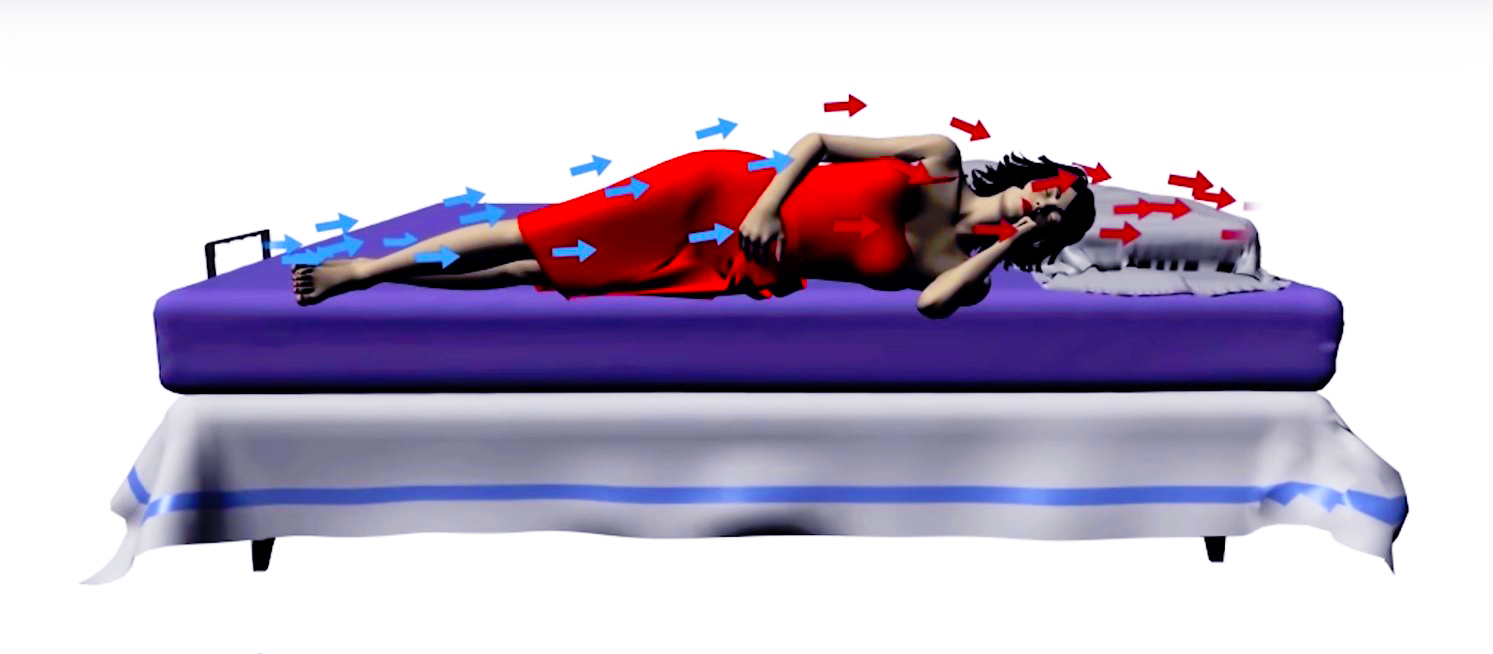 What is the bFan Bed Fan?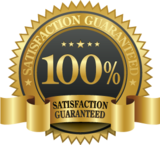 The unique bFan bed fan is an insulated silent double-cage fan that sits on the floor at the end of your bed and gently blows cool air into your bed under the duvet to prevent you from getting hot and sweaty whilst trying to sleep.  The cool air from the bed fan is forced up your body removing the trapped heat from around it, under your duvet and sheets before expelling it into the room.  This prevention of sweat provides a welcome and unique relief and benefits many types of people such as those suffering with:
Menopausal night sweats – And hot flushes.
Viral and bacterial infections – COVID and fever, flu, colds, influenza, HIV and AIDs.
Cancer – Especially lymphoma or those in recovery.
Diabetes – Hyperglycaemia or low blood sugar.
Hormone disorders
Medications and drugs – Many can cause night sweating.
Neurological conditions – Stroke, autonomic dysreflexia, posttraumatic syringomyelia.
Overweight – Obesity causes overheating.
High metabolic rates – A lot of energy is turned into heat that doesn't get dissipated whilst in bed.
Living in hot climates or summer heatwaves – Not wanting to waste energy with costly air-conditioning running all night.
Source: 8 Causes of Night Sweats, WebMD
Can the bFan Bed Fan Help Relieve Coronavirus COVID-19 Symptoms?
Yes absolutely! – The bFan has been used effectively for over 20 years for those suffering from flu, AIDs, viral and bacterial infections with associated high temperatures.  By cooling the body down and reducing the sweating it makes it not only more comfortable but enables the sufferer to get the proper deep sleep the body needs in order to rejuvenate itself, and have a better chance of keeping it's immune system working effectively.  It further ensures that a steady flow of fresh air flows to the sufferer a bit like a ventilator but without the mask.  This has been proven to be beneficial since the user is getting fresh air full of oxygen rather than local second hand stale air laden with carbon dioxide and moisture which can make you feel worse.
The bFan Bed Fan Unique Features
The bFan bed fan is not just any old blower fan.  It is a unique precision engineered bed blower double-cage type fan combined with specially designed ducting and years of practical expertise built in to it.  Consider the unique features that set it apart:
Ultra-Quiet Motor Design – The Mark 4 brushless motor is developed to give an amazingly low 11db (imperceptible) sound. The Mark 2 non-brushless gives 25 db (the same as rustling leaves) on low speed. In the quiet of night this is essential.  To achieve this the blower is designed to be run at 20-25% of the full power setting so that is it at a gentle low speed but which also gives it more pressure to force the air out from under the duvet.
Strong Blower – Sufficiently powerful to deliver both a high flow and at a sufficient pressure to push the required air all the way up though the sheets and out into the bedroom.
DC Low Energy Design – Very efficient DC motor (mains AC gets converted into DC) which saves energy and gives great variability of speed without generating any waste heat.
Precision Speed Control – So that the perfect heat setting for you can be achieved whilst in bed.
Reversible Base – To fit any bed and mattress.  If space is available it can be neatly placed under the bed.
Wide smooth flow outlet – To minimise airflow noise and avoid any uncomfortable strong turbulent blowing on the feet.
Flow only affects one side of bed – So your partner can continue to sleep unaffected.
Adjustable height – With tall and short versions to be able to fit all mattresses and beds.
Durable Construction – Strong plastic that doesn't discolour or break easily.
Remote Control – Wired (Mark 2 variable) or wireless (Mark 4) 15 speed remote.
Off Timer – 4h and 9h off timer on Mark 4
Easy Assembly – Can be put together in 5 mins.
Patent-pending design – Unique design based on 15 years of practical experience and feedback from thousands of customers.
Safe – Designed with extra safety protection to prevent fire or electrical danger. All components have been independently tested in UL underwriters labs.
Money saving – Allows the air-conditioning to be set higher over night.
USA Manufactured – Quality engineered and produced.
10 Year Warranty – On the motor, giving you peace of mind. 1 year on the remote and power supply unit.
Note: The bFan does not use a thermostat and does not heat or cool the ambient air but relies on the Bernoulli "wind chill effect" principle of cooling as well as the removal of water saturated air from under the duvet. Turning down the fan speed in turns reduces the cooling.  A thermostat sounds like a good idea but in prototyping it showed that you would need wires going into the duvet which get in the way, need to take the temperature at multiple points and add to the cost when manual adjustment works just fine.
bFan Mark 4 Version – New for 2022!
The new Mark 4 version is now in stock.  The improved brushless DC motor has been redesigned and has a layer of insulation added around the noise source to make it even quieter than before.  Note: there will still be a little bit of sound from the air travelling into and out through the fan head duct but so long as the fan speed is kept at the 20-25% speed level ie setting 4 or 5 (which it is designed to be operated at) this should not be noticeable. The Mark 4 also uses an easier-to-use larger remote control which takes 2 x larger AAA batteries.  It has 15 speed settings with 4 hr and 9 hr off-timers.
Download the bFan mark 2 instructions.
Download the bFan Mark 4 addendum instructions on how to pair the remote with the motor base unit.
bFan Mark 3 Version – 2020 Model
This model was released in 2020 and uses an even quieter DC brushless motor which has an imperceptible level of noise.  It also came with a mini-remote and watch-type battery.  This is no longer available and superseded by the Mark 4.
bFan Mark 2 Version – 2018 Model
This model was released in 2017 after being reengineered with $500k of crowd funding and is much quieter than the Mk1.  The fan uses a wired variable speed control that can sit on your bedside table.
Air-Conditioning is Not The Solution – Why You Need the bFan Bed Fan!
These conditions and many other things can cause your body to overheat at night when under the duvet or bed clothes.  Duvets are understandably designed to keep you warm and trap the heat around your body causing your temperature to rise leading to the bodies' natural response of sweating.  This sweat then soaks in to your pyjamas and sheets before you eventually get too hot and throw off the bed sheets.  Then the cool air in the room turns the sweat cold and it becomes clammy.  The sweat will evaporate making you feel cold (a lot of heat is removed when water evaporates).  If the air-conditioning is on this can make you very cold indeed causing you to wake up and so instead of helping it actually makes matters worse.  You then go back under the sheets again to get warm so you can go back to sleep only to quickly overheat again and so the cycle repeats.  AC can help but you need to use it without the sweating in conjunction with the bFan bed fan for the perfect night's sleep.
How Excess Heat Robs You of Deep Sleep
This cycle means it is almost impossible to get the correct regulated temperature depriving you of a decent night's sleep.  Temperature is considered by experts to be one, if not the most important factor to having a great night's rest especially keeping you within the deep sleep stages 3 & 4 instead of being the light REM sleep stages 1 & 2.
A typical body generates 1/2 – 3/4 kw of heat.  Heat is like a material, it has quantity to it or "enthalpy" in thermodynamics terms.  Unless it is removed it will just sit and keep building up as more and more is added from your body.  This makes everything around it hot and also makes it impossible for your body to cool by further sweating. Your body internal temperature will then begin to rise again leading you to wake up.   A small amount of heat will leak away through the sheets but most will remain until it is flushed out by the air flow from the bFan bed fan.
How the bFan Bed Fan Works
The solution therefore is the removal of this trapped heat and humidity from under your bed sheets so that your skin feels cool and fresh, and your body feels comfortable and relaxed.  This is what the bFan does with simplicity and elegance.  The bFan bed fan has a remote speed control so that you can adjust the airflow to give you the perfect body temperature. Now the open window or, if very hot then air-conditioning, is just needed to remove the expelled heat and moisture from the room rather than cool down an overheated body and so the setting can be much higher saving energy.
What Makes The bFan Bed Fan Better?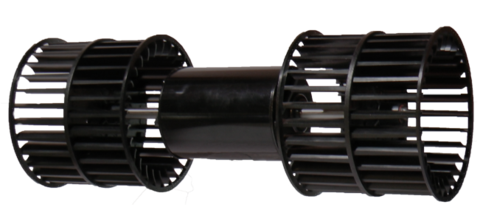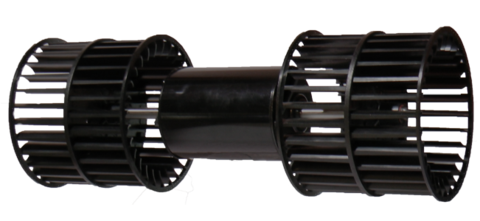 The most significant difference between the remotely controlled, patent-pending bFan® and competing fans is how the bFan® moves the air.  The bFan® uses a modified duel-wheel squirrel cage blower fan similar to what you would find in a luxury car for its air conditioning system. These types of DC blowers alone have an average retail cost of well over £150.00 and is extraordinarily quiet producing just 25 db on low speed and 35 db on high speed.  To give you an idea 25 db is the sound level of rustling leaves whereas 35 db is the sound level in a library. In the still night sound is amplified and so quietness is of crucial importance.  This exceptional quietness is achieved by running the motor at 20% of the maximum power so it is just above tick-over running at low speed nicely with no strain.
The airflow output is not only high but most important of all it produces a sufficiently high static pressure to push the required volume of air through the bed quietly.  This fan will last many years under our operating conditions and hence we provide a 10 year warranty on it.  Competing knock-off products use a basic muffin type of fan like domestic extractor fans which are much louder, have a lower airflow and lower static pressure making them not suitable for this purpose.
The New Improved bFan Bed Fan – Marks 1, 2, 3 & 4
The original Mark 1 bed fan was invented by Kurt Tompkins back in 2003 and made available to the US market shortly afterwards.  The response in the USA has been overwhelming where it was highly successful and gained glowing coverage in many magazines, newspapers, television shows etc.  Over the last 15 years they talked with many of their customers and listened to their ideas on what they would like to see in the next version of the bed fan. From this experience, $500k of crowd funding and 4 years of development and prototyping Kurt and his engineering team were able to re-engineer it to make the new Mark 2 perfect bed fan, named the bFan. The key improvements over the original are:
Increased the stability with a balanced footing and lower centre of gravity of the base.
Increased the overall air flow.
Increased the total static pressure output.
Made the fan much quieter and much stronger.
Switched to a low-energy DC motor – this converts the mains AC into DC for better control and lower energy use.
In the summer of 2019 Kurt set to improve the bFan Mark 2 still further to make the sound even quieter by using a brushless DC motor since there is no contact of the motor brushes with the commutator which is a source of sound.  They also changed the remote to be wireless which has a 4 and 9 hour timer on it.  Trials were successfully completed in the Autumn of 2019 and in the Spring of 2020 the Mark 3 bFan was launched.  In 2021 Kurt – being a perfectionist – continued to develop his motor further with an improved design that is even quieter and has extra insulation packed around the sound generating part.  This went into production in later 2021 as the Mark 4 and is now being shipped.
Learn more about how Kurt developed the original bFan:
Installation of the bFan Bed Fan
Installation of the bFan is very simple task and takes just a few minutes. Please watch the video below as it will help you install it correctly and get the most out of the product answering almost all of the questions you might have about the bFan.
Mini Remote Control – Pairing and Use
This same process works for the new Mark 4 larger remote.
The bFan Bed Fan and the Henley Fan Company
The Henley Fan Company Ltd is proud to be the exclusive distributor for Tompkins Research Inc. in the EC, Middle East, Africa and Asia covering the 240v World.   We stock both UK and EC Schuko plug versions and ship anywhere in the 240v World.  The reason we took on this great product is simple.  Shortly after the bFan Mark 2 was launched in 2018 one of our staff tried it out and found it to be invaluable.  Since then we have sold hundreds of them around the World with almost universal (99%+) satisfaction.
Download the bFan Instructions v2 for the bFan.  Download the bFan Mark 3 Instruction Addendum.
What Size of bFan Bed Fan Do I need?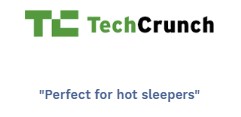 The bFan bed fan is adjustable and comes in two sizes to cover the vast majority of bed heights.  Measure the height from the floor to the top of your mattress to find out which size you need: tall or short.  In Europe most people find the short bFan bed fan fits best as bedrooms and mattresses tend to be smaller.
The bFan Bed Fan Full Satisfaction Guarantee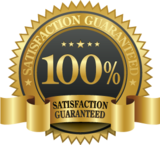 We offer a 30-day total satisfaction money-back guarantee on this product. Try the bFan bed fan and if you are not entirely satisfied with it for any reason we will gladly refund your purchase price if returned to us within 30 days of your purchase.
If you find you love the bFan like we do and decide to keep it there is a 10 year warranty on product including the motor, transformer and control giving you full peace-of-mind.
The bFan Bed Fan Makes a Perfect Gift
What better gift can you give to a loved one than a decent deep night's sleep?  Give a bFan bed fan to a family member, friend or loved-one who may have been suffered for years with night sweats.  They will be delighted with such a thoughtful and useful gift.
The Daily Mail Loves the bFan!
The Daily Mail were a fan of the original bed fan and love the new bFan even more. Click on the Daily Mail to go to their facebook page.
Why is the bFan more expensive in the UK than USA?
This is an often asked and very good question. We would love to provide them cheaper but the economics don't enable us to do that.  It is generally accepted that most products are cheaper in the USA than the UK due to lower taxation, more efficient distribution and a much larger market.  To get a true understanding for the price differences it is also important to compare apples with apples and not apples to pears.  We provide a higher value offering that we think will serve our customers better in the long run.  Here are the differences:
1. UK model has a 10 year warranty whereas the USA only gives 1 year.  We do send out new replacement bFans free-of-charge under this warranty to customers every month.
2. UK price includes free shipping to the customer (or subsidised if in mainland Europe) whereas the USA price excludes it.  Shipping adds $20-40 more depending on location.  We also have to cover the shipping costs of any returns which is not the case in the USA.
3. UK price has 20% VAT included whereas the USA price has no sales tax.
4. UK model is different using 240v power supply whereas USA is 110v.  This means a more expensive motor and electronics.
5. UK model has been shipped to and stored in a UK warehouse from the factory in Texas. This costs £25 by sea or £70 by air.
6. UK staff, handling, marketing, packaging and other business costs are higher than the USA.
7. We have invested capital in getting good levels of stock in the UK to avoid stockouts which frequently occur in the USA due to fluctuating demand.
8. The pound continues to weaken against the US dollar due to global financial factors favouring a strong dollar.  As this continues it will increase the UK cost.
The Mark 2 model is a bit cheaper due to the motor which is not brushless and has no wireless remote control but a wired variable control.