Description
MrKen Slim Designer Fan
The MrKen Slim Designer ceiling fan is very popular as it is the same as the MrKen-3D Solid Wood but has a smaller 40″/102cm blade sweep size and so perfect for smaller rooms or spaces.  It is the same powerful motor and beautiful design. It features solid wood blades with the 2nd generation ultra-low energy DC technology. It also has a slightly shorter motor making it ideal for smaller bedrooms or offices where the larger MrKen Wood at 52″/132cm would look overpowering.
This fan is also available as a hugger/flush mount version with the adapter kit to give a drop from ceiling to bottom of the fan of 23 cm instead of 38 cm a saving of 15cm/6″ for £24 more – please call our office to order.
Features & Benefits
– 40″/102cm blade sweep
– Body colour matt black
– DC low energy eco motor with power spike resistant receiver
– Solid wood blades in matt black or dark oak finish
– Wind assured operation, ie no annoying turbulence just smooth comfortable airflow
– Silent operation ie <20db on slow speed so perfect for bedrooms or to combine with AC units which often have noisy fans (turn AC fan to lowest setting and use the ceiling fan to spread the cool air)
– 8″/20cm drop rod included
– 6 speed DC remote control
– Remote control has timer ability for 1, 3 and 6 hours
– Reverse function is on the remote control
– Power consumption 35W on high speed, 3w on low
– 220V – 50 HZ
– Max speed 246 rpm
– Airflow 11,050m3/h = 6,500 cfm
– 10 Year motor warranty
– 3 Year rustproof warranty
– No motor wobble
– Star Energy Certified low energy use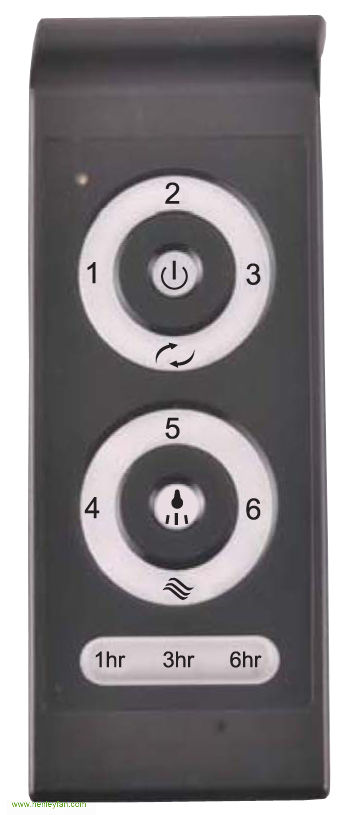 MrKen 3D Slim Fan Specifications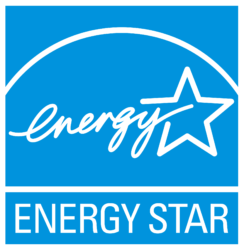 MrKen 3D Wood, ABS and Slim Fan Manual
MrKen Motors – Important Installation Advice – On the latest stock this issue has been fixed.