Description
Classy Award-Winning Californian Designer Ceiling Fan
One of our most popular fans the Artemis is an amazing and beautiful ceiling fan from the very upmarket Minka Aire ceiling fan company of California, which rates as arguably the top designer brand globally. The liquid nickel finish is our most expensive ceiling fan only for those wanting the most exclusive and quality style where price is no object – see separate listing for this finish. It is the ultimate statement in class, style and fashion. The dark koa and maple finishes are also impressive looking and very popular with our customers. The beautiful opal etched glass light kit comes with it but is optional and if you prefer to not use it then there are cover plates included.
The blades are incorporated and form into the motor housing and are made of aircraft quality polycarbonate and the finishes are hand-painted on the blades. Winner of the 2005 Chicago Atheneaum Museum of Architecture and Design's good design award it is a true design statement. These are powerful fans with 58″/127cm blades intended for large rooms and provide a unique point of interest. It was designed by the late, legendary lighting designer George Kovacs, who for 50 years set the standards with his vision for unique contemporary designs.
Bonus – Free Stylish Remote Control Pack Worth £90!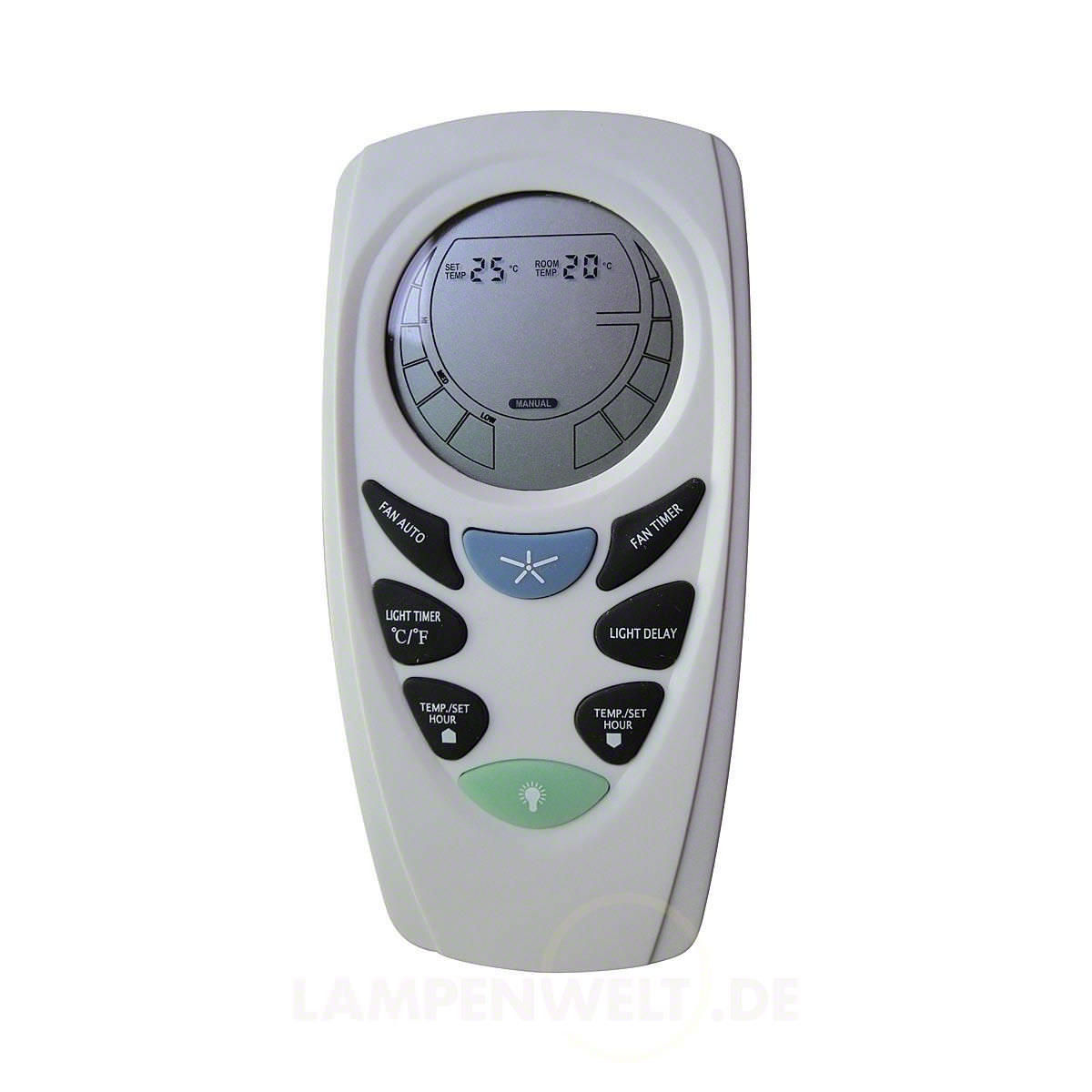 For a limited time only we are including the stylish Lucci remote control pack (hand held remote and receiver which fits into the fan canopy) free of charge.  This is a sleek high-end quality remote with an LCD display and many useful functions such as timer, light turn off delay and temperature control. It can also control the light if you have one on your fan. This is not the usual cheap and nasty remote that comes free with most of our competitors' fans –  This pack sells separately for £89.99 see separate listing for this by clicking on the image.
Feature & Benefits:
– 58″/147cm diameter sweep blades
– Blade angle – varies due to design
– Finishes: Dark koa, high gloss white, high gloss black, maple. The liquid nickel and translucent finishes are now discontinued.
– Power supply 220v-240v, 50HZ
– Option etched opal glass light that uses 1 x 80w R7s light bulb (included)
– Wall control included – 3 speeds, on/off for light
– Wall control comes with 2 face plates- white and ivory to select your preference
– Lucci remote control included
– Reverse function switch is on the top of the motor housing
– Power consumption (excl light) 95W @ full speed 135 RPM, 50W @ medium speed 102 RPM, 23W @ low speed 69 RPM
– Airflow rates:  Low 5,069 m3/h = 2,982 cfm, medium 7,718 m3/h = 4,540 cfm, high 11,333 m3/hr = 6,666 cfm
– 3 blades variable pitch
– Height 32 cm, motor size 188 mm x 25 mm
– Distance ceiling to blade 28 cm
– Light cover cap included for non-light use
– Droprods – standard 6″/15cm and flush mount 3.5″/9cm included
– Lifetime warranty on motor, 1 year for the rest of the fan
– Use on angled ceilings up to 22° without adaptor
– Free UK shipping, £20 EC, call for other destinations worldwide.
We also stock a number of different drop rod sizes and finishes for the Artemis please call for more information and availability. See the Artemis in dark koa installed and inaction in the bar in the Radisson Blu, Cromwell Road, South Kensington, London – for location.  See the full Artemis gallery with many installations taken from Houzz and our customers.
For sloping ceilings greater than 22° you have three options:
The canopy cover ring can be cut out a bit with a hacksaw and filed smooth.  This will increase it to a max of 31° of slope.
Use a special Minka Aire Artemis adapter that are £75.
Use a block of wood that is cut to give a horizontal mounting surface.